The world is your's, Polzeath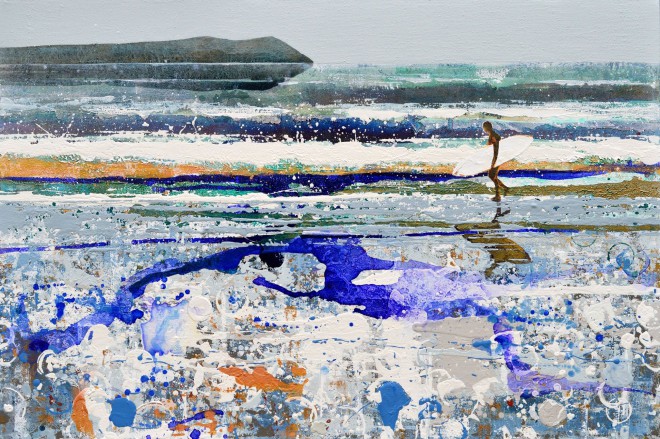 The world is your's, Polzeath
Online Shop
Original Painting: The world is your's, Polzeath
Oil, acrylic, mixed media on contemporary block canvas
60 x 40 inches (150 x 100 cm)
£ 3,750.00

This original painting is currently available to view and buy (collection only) at
St Enedoc Hotel, Rock, Cornwall PL27 6LA Tel: 01208 863394.
If you would like more information about this painting or any other work, I'd love to hear from you. Please contact me direct via the Contact Page
To order a print, please click on the online shop button above.
LIMITED EDITION PRINT SIZES :
CANVAS WRAP PRINTS :
12x16 inch 18mm deep
16x22 inch 18mm deep
22x34 inch 18mm deep
PAPER PRINTS :

11x14 inch (25x25 cm)
12x16 inch (30x30 cm)
16x20 inch (40x40 cm)
60x80 cm
100x70 cm
A2 Poster
A1 Poster
AO Poster
EXTRA DEEP CANVAS WRAPS :

48x48 inch 38mm deep
60x40 inch 38mm deep
60x48 inch 38mm deep
72x36 inch 38mm deep
72x48 inch 38mm deep
CANVAS PRINT ROLLED :
- Prices from £15.00
- Free UK Delivery (World-wide Delivery Available)
- Includes certificate of authenticity
Back to gallery