Summer Breeze, Polzeath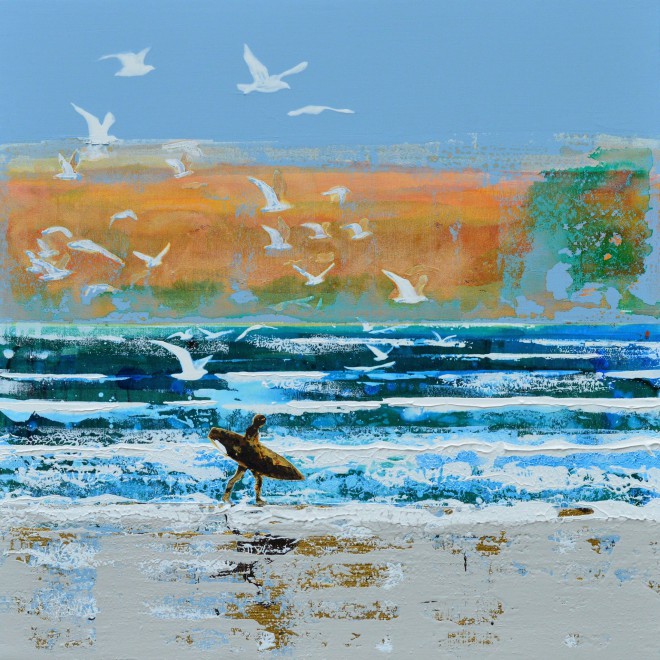 Summer Breeze, Polzeath
Online Shop
Original Painting: Summer Breeze, Polzeath
Oil, acrylic, mixed media on contemporary block canvas
32 x 32 inches (80 x 80 cm)
£ 995.00
This original painting is currently available to view and buy (collection only) at
St Enedoc Hotel, Rock, Cornwall PL27 6LA Tel: 01208 863394.
If you would like more information about this painting or about any of my work, please contact me via the Contact Page - I'd love to hear from you.
To order a print, please click on the online shop button above.

LIMITED EDITION PRINT SIZES :
CANVAS WRAP PRINTS :
12x12 inch 18mm deep
16x16 inch 18mm deep
22x22 inch 18mm deep
34x34 inch 18mm deep
PAPER PRINTS :
10x10 inch (25x25 cm)
12x12 inch (30x30 cm)
16x16 inch (40x40 cm)
20x20 inch (50x50 cm)
36x36 inch (90x90 cm)
EXTRA DEEP CANVAS WRAPS :
36x36 inch 38mm deep
40x40 inch 38mm deep
48x48 inch 38mm deep
60x48 inch 38mm deep
CANVAS PRINT ROLLED :
28x28 inch
34x34 inch
- Prices from £15.00
- Free UK Delivery (World-wide Delivery Available)
- Includes certificate of authenticity
Back to gallery